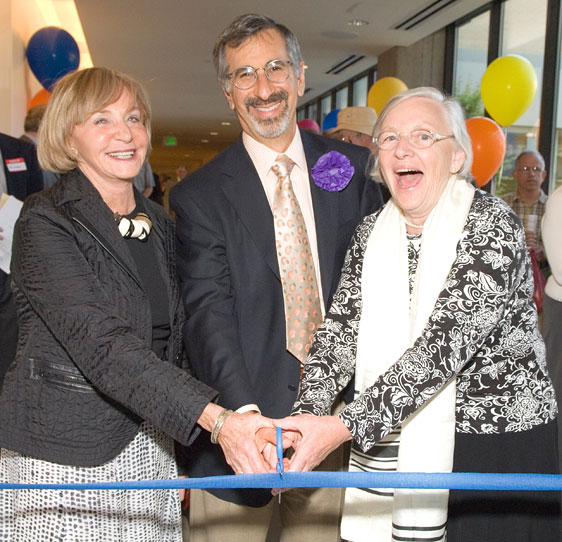 Recent achievements include:
Board and staff alignment on vision and mission, as well as operating values and principles
Creation of Jewish Home & Senior Living Foundation
Successful completion of $55-million "Fulfilling Our Promise" Comprehensive Campaign
Successful completion of Jewish Home's new construction project and infrastructure enhancements
Development of Moldaw Family Residences at 899 Charleston and the first foray into regionalization
Development of community collaborations in education
Inauguration of first annual board retreat
Implementation of board self-assessment tool
Development of clearly-defined board roles and responsibilities and its relationship to senior management
Development and implementation of new board orientation program
Development and implementation of conflict of interest guidelines
Creation of a Governance Restructuring Committee
Analysis and evaluation of the Jewish Home's current capital structure and financial profile
Strategic goals for the next five years include:
Create and develop a network of affiliated, regionalized senior living offerings to better serve current residents and to extend services to
new and emerging clients.
Restructure the organization and associated governance to match the needs, and more effectively manage today and into the future.
Refine the Jewish Home of San Francisco's master site plan to realign the Home's national reputation for quality and innovation into modern centers of excellence.
Create an organizational culture that embraces change, enriches the quality of life for its clients, staff, and volunteers, and is committed to excellence.
Explore, capture, and create opportunities for new sources of human
and financial resources to achieve these goals.