How we age tomorrow will be informed by scientific and medical research conducted today. We need to discover new treatments and translate that knowledge into better clinical care and disease prevention.
To respond to the future challenges of our older adults' changing healthcare needs, the Jewish Home has launched a $5 million Campaign for Research on Aging.
As part of this campaign, an affiliation has been formed with the Jewish Home and the University of California, San Francisco, thus connecting one of the nation's finest skilled nursing facilities with a globally-renowned educational and research university. Our goal is to have a world-class research center that will develop and coordinate clinical research devoted to diseases and conditions associated with very old age, advancing senior health care and benefiting countless older adults worldwide.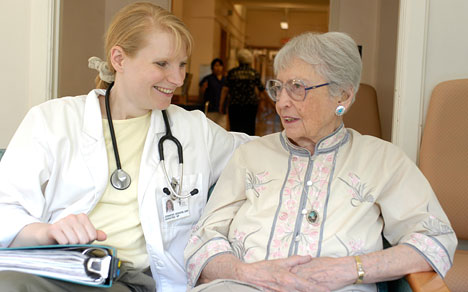 The Campaign for Research on Aging needs YOUR vision to become a reality. This $5 million dollar campaign has already raised $2 million in designated funding. Your gift can support this campaign through:
Places: envisioning a state-of-the-art facility
Complete a 2,200-square-foot, modern clinical research center at the Jewish Home, including comfortable examination rooms for our research participants and staff offices where medical advances will be translated into viable treatments for our elders
Support the center's laboratory where scientists investigate changes in cells due to aging, explore genetic influences on aging and drug metabolism, and establish a specimen repository for future investigations
People and partnerships: the intellectual heart of the research center
Endow, in perpetuity, a distinguished professor of geriatric medicine, dedicated to leading the nation in exploring new and improved therapies for aging adults
Support other endowed positions, including graduate research students, visiting scholars, and healthcare clinicians
Program: enabling the pursuit of promising research inquiries
Support new pilot research projects to generate data on which to base research grant proposals
Provide for infrastructure such as research-specific computers, data programs, and administrative personnel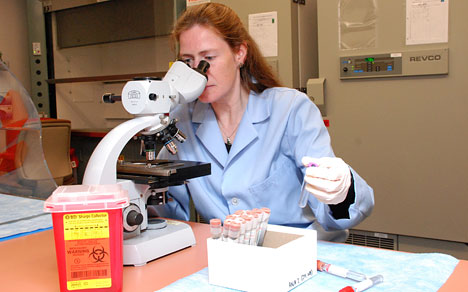 At every step of the way, community leadership has made the Jewish Home the center of excellence it is today. Your support will:
Establish a Center for Research on Aging that will further leverage the Jewish Home to receive National Institutes of Health funding to support ongoing research
Provide long-term, sustained support that enables the Jewish Home to recruit talented, established scientists who are already working on promising new therapies
Position the Jewish Home as a world-class leader in gerontological research
Uphold the highest standards of care for our elders' health, individuality, and dignity