"I had no intention of doing something this grand, but Sherie [Koshover, chief advancement officer] and Daniel [Ruth, president and CEO] are very persuasive," Lynne admits with a laugh. But after checking with her accountant and lawyer, she was happy and grateful she was able to make such a meaningful gift in memory of her first husband, Roy M. Frank.
Lynne is devoted to the Jewish Home. "It's a wonderful place," she says. It is where Roy, both her parents, and many other relatives spent their last years. Lynne remembers her panicked call to Jerry Levine, then the Home's executive director, when her mother, Anne Rubinchik, began to show signs of dementia and took off from her assisted living home. "Jerry said, 'I can't promise a private room, but I can promise we'll take her,'" she relates.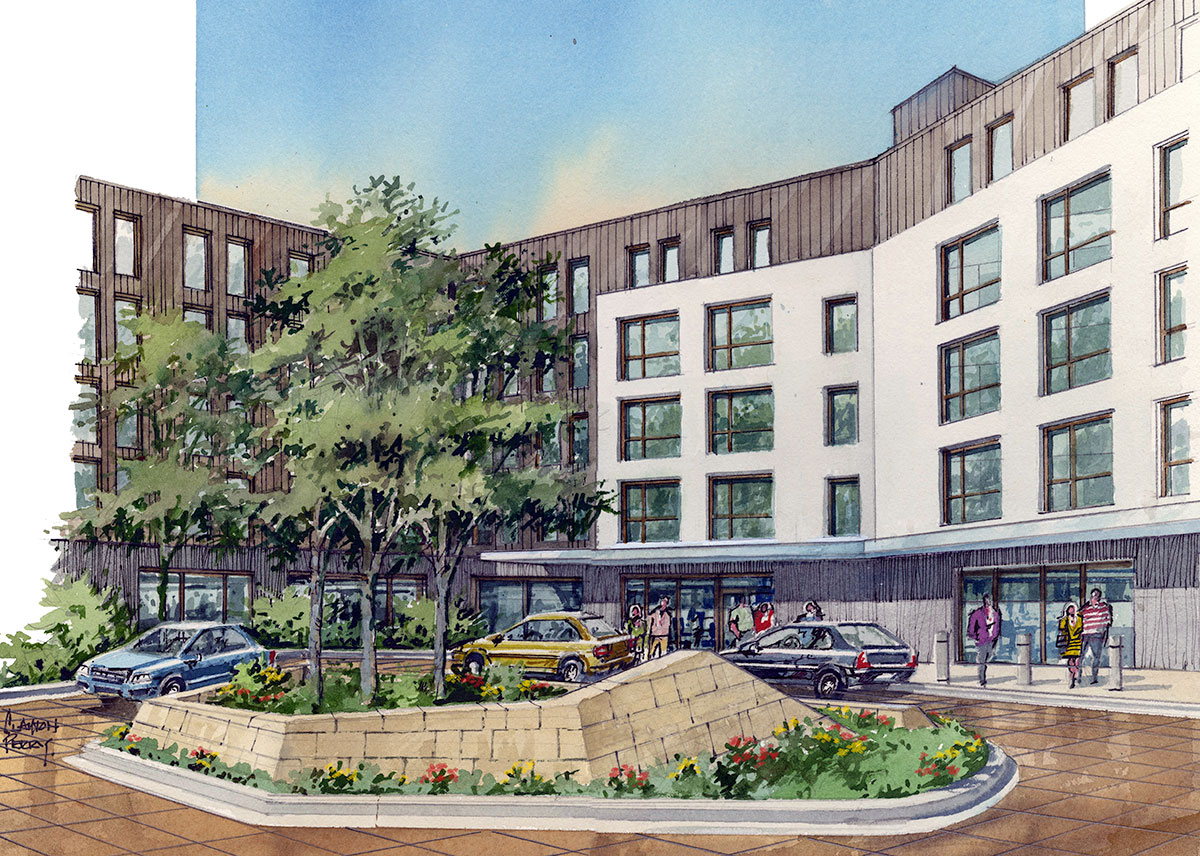 This is the second major gift Lynne has made to the Jewish Home in memory of Roy M. Frank. In 2006, she dedicated the Lynne and Roy Frank Family Lounge in the Home's original building. This is the place that has hosted the happy gathering of residents and guests for the monthly birthday celebrations, and other events such as the annual Chanukah festival. A wide range of activities will take place in and around this new living option, and that delights Lynne. Furthermore, she, along with Ron Page, her husband of seven years, are also longstanding donors to the Jewish Home's annual fundraising golf tournament, their generous sponsorship matching the event's anniversary, year after year.
Philanthropy may possibly be in Lynne's genes. Growing up in a family without a lot of money but with a strong belief in doing what they could to help others, she recalls going door to door with her mother, collecting donations to charity. She did the same as a young mother herself, her son, Scott, in tow.
That son is now the father of two, making Lynne an extremely proud and happy grandmother. "The seven-year-old tells his dad he wants to Facetime Bubby," she quips. "Even the baby recognizes me."
Once an active volunteer – she was vice president of the Jewish Home's Auxiliary – Lynne says she is living a rather hedonistic life now. Mah-jongg, the card games pan and bridge, and watching the news keep her busy when she is home. And then there is her love of travel. In November, she and Ron departed on a two-month-long trip starting from Cape Town, South Africa, where they will go on safari. They will continue on a ship, visiting points in east and west Africa. "It's amazing when you see animals in their natural habitat," Lynne comments. On their bucket list, and slated for next year, are the Galapagos and Easter Island. "We just have to stay well," she stresses.
But first, there was a jaunt to Cambridge, Mass., for Rosh Hashanah, the Jewish New Year, and to see those grandchildren.