Nowadays (with her fine fully paid off), Dixie sings at the Home's coffee bar, emcees the monthly luncheons celebrating residents' birthdays, escorts residents on museum visits and trips to Serramonte shopping center, and does just about anything else she can to enhance the lives of residents and staff alike.
"She's awesome! Everybody's in love with her," says Gail Green, the Jewish Home's director of Volunteer Services. "She's super friendly, high energy, and has a real gift for the gab. She connects with everyone."
Dixie's connection with the Home began when Lynn, who is 89, was admitted to the Jewish Home's short-term and rehabilitation services unit, STARS, after he fell and broke his hip. "I'd bring Lynn down from his room in the Friedman Pavilion to the first floor, where we'd sing and harmonize around the piano," she relates. She was always happy to help out if someone asked, but once she was an official volunteer, "I felt comfortable doing more. I was trained to work with wheelchairs and it also gave me license to fall into conversations with residents."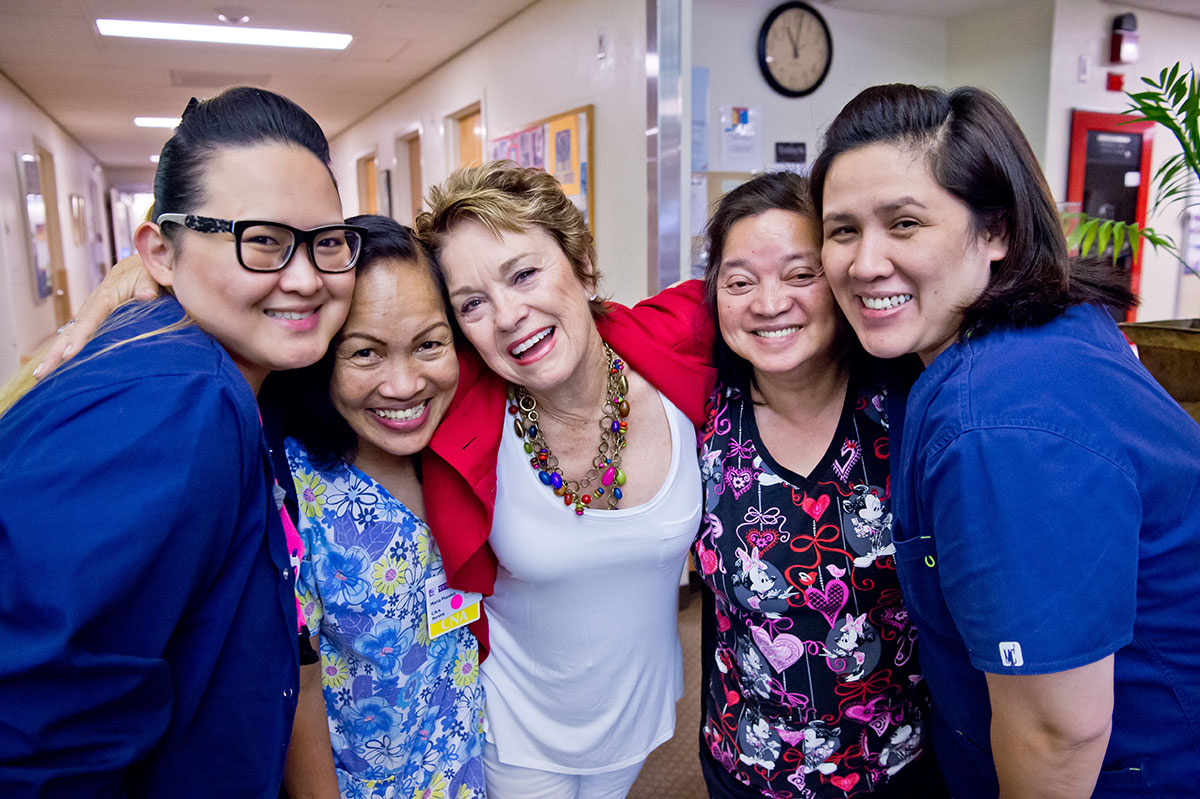 "Dixie has an outgoing, vivacious personality," Gail describes. "She can really 'work a room.' It's a special gift."
"I'm naturally gregarious," Dixie admits. "I like people to feel good about themselves. That gives me the biggest kick of anything."
Helping people feel good is what Dixie and Lynn, a clinical psychologist, did professionally for some 15 years. The couple practiced Reiki, a Japanese technique for stress reduction and relaxation that also promotes healing. A mother of seven (six are hers, one is Lynn's), Dixie learned Reiki and other healing modalities when she was going through her own personal trauma. "My life isn't happy because it was easy," she philosophizes. "It's joyful because I did the hard work."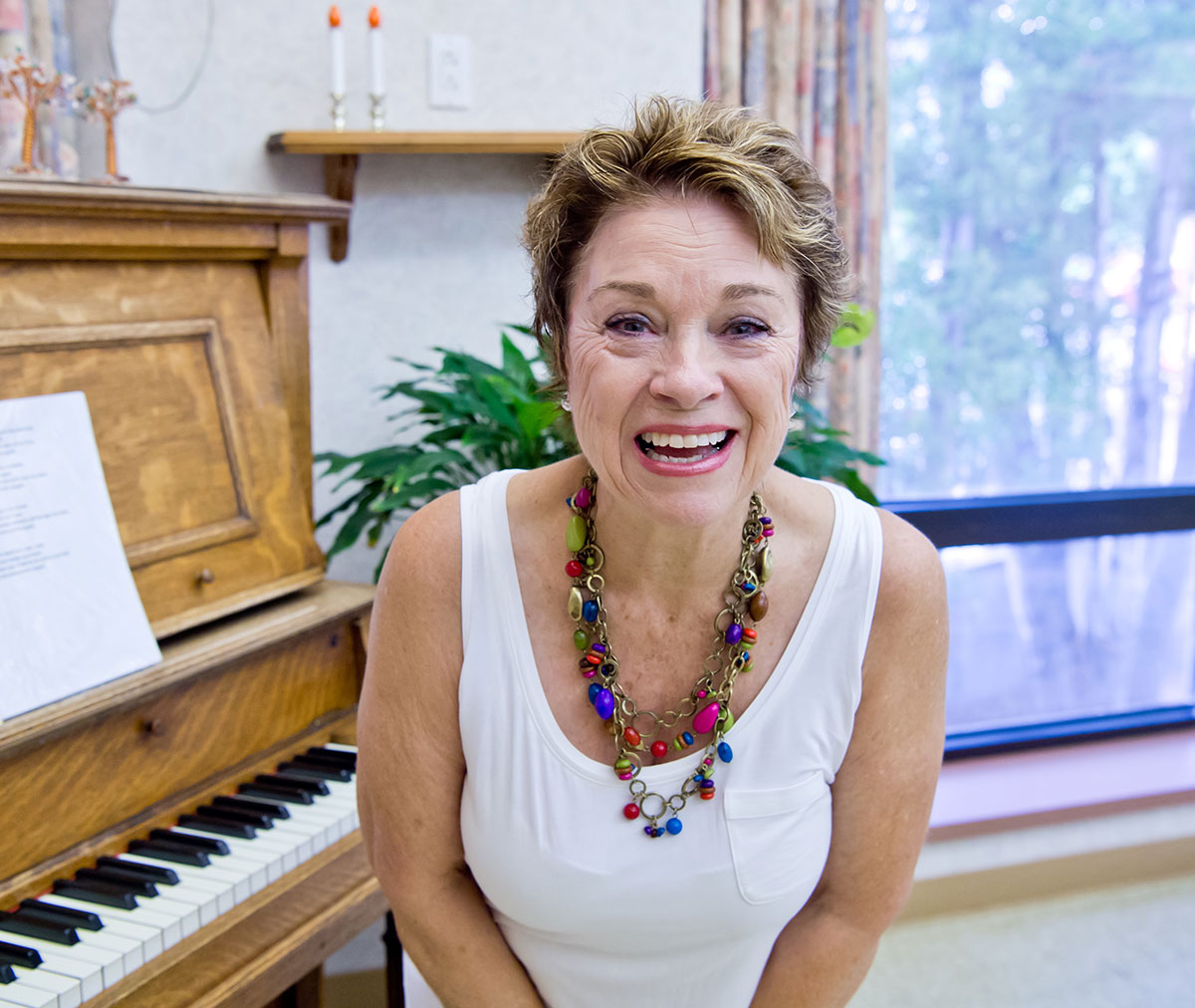 Dixie grew up on a farm in Washington. She met Lynn in Dallas, and after the children were grown, they ended up in the Bay Area where they managed a small apartment building. When it became clear that Lynn would need more help post his rehab on STARS, Dixie applied for his admittance to the Jewish Home for extended care.
"It was a blessing that we landed here," she says. "I'm very relieved and very grateful that Lynn is getting the care he needs."
Several months ago, when the Jewish Home needed a range of spokespersons and stakeholders to address the San Francisco Planning Commission and Board of Supervisors about their plans to expand and redevelop the facility, Dixie stepped up. "My attitude was, whatever I could do to help, I would. It's a good project."
Dixie is an extraordinary volunteer, says Gail. "I'm keeping my fingers crossed that we have her for years to come."