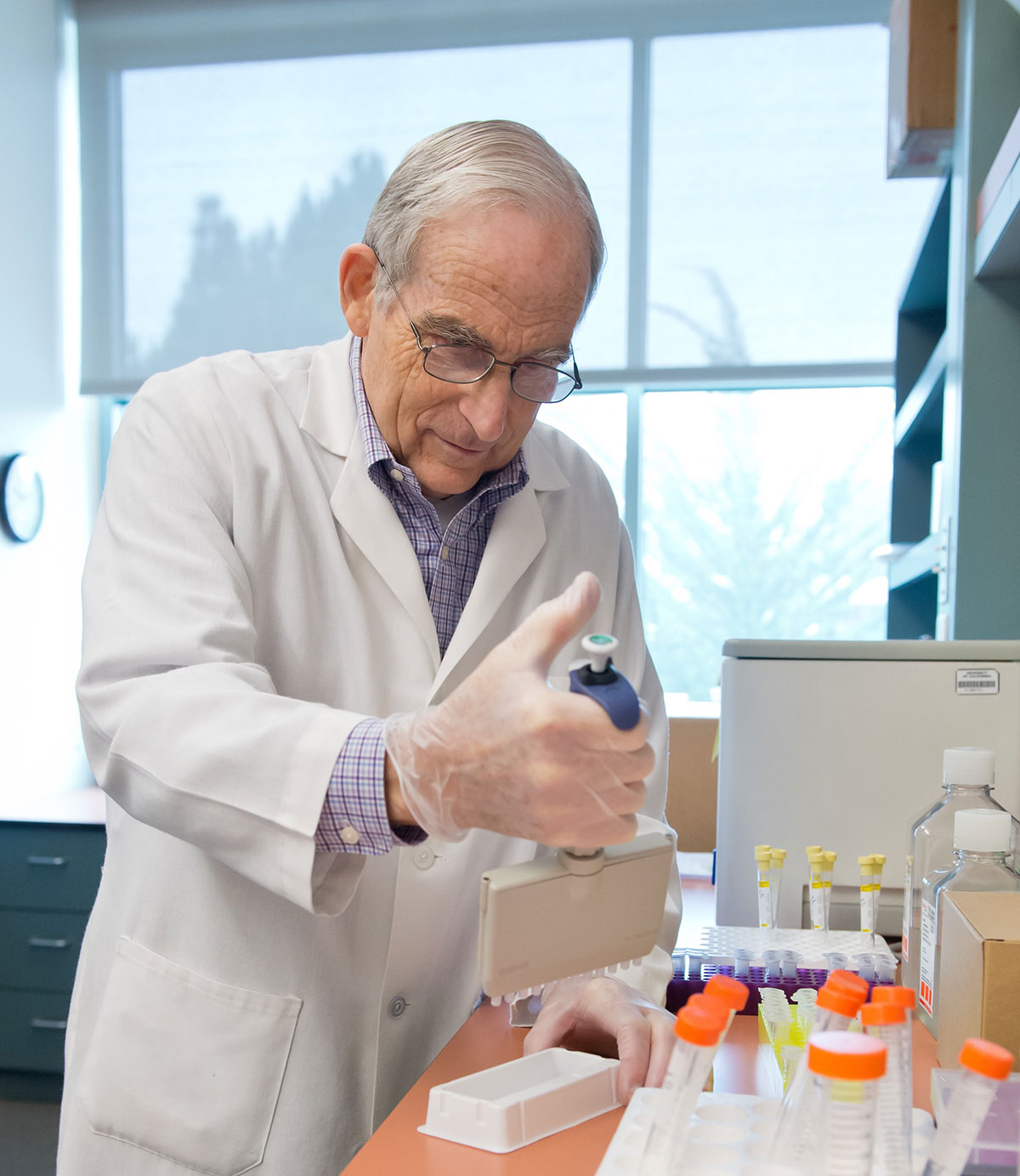 Jewish Senior Living: Let's get right down to it. Tell us what you've learned.
Dr. Goetzl: Simply stated, we've found that by analyzing a certain particle in the blood, we can determine if an individual will have Alzheimer's disease long before the appearance of neurological signs. Our studies of about 174 cases have proven to be 98 percent accurate.
This information is present in exosomes, a particle that has broken off from a cell but still carries the constituents of the cell it came from. We learned how to isolate the exosomes and pull out those that came from neurons in the brain. These are identifiers that tell about the health or well-being of the brain and they're in the blood – an environment where we can look at them.
Dr. Ritchie: We used to consider exosomes debris in the blood much like interstellar matter found in space. So this is a significant discovery.
JSL: Since there's no cure for Alzheimer's as yet, what are the benefits of this discovery?
Dr. Goetzl: Early diagnosis could lead to better results from existing drugs. Currently, by the time there are enough symptoms to diagnose Alzheimer's, the cells are dead. There are drugs out now that can make a difference if people begin to use them before the cells die.
JSL: Why did you embark on this research at the Jewish Home?
Dr. Ritchie: The Jewish Home offers a wealth of opportunities for studying the diseases and deficits of older adults. There's the Home's senior population and the medical staff who are experts in so many fields relating to aging. Research that has taken place over the last years at the Home is an important resource, along with the partnerships developed with other organizations such as UCSF and the National Institute on Aging. If the Jewish Home wasn't here, a lot of the good work Dr. Goetzl's doing wouldn't happen.
Dr. Goetzl: Here's one example. For comparison purposes, we needed blood samples from people over time – from those who had Alzheimer's, developed Alzheimer's, and did not develop Alzheimer's – which we were able to get from donated blood samples that UCSF researcher Dr. Janice Schwartz, through her work at the Jewish Home, has been saving since 2000. Using these samples, we were able to predict whether Alzheimer's was present, and confirm it through records of Jewish Home residents.
JSL: What's next?
Dr. Goetzl: We're working now to meet certain criteria in order to begin testing in greater numbers. Once that investigation's completed, we'll begin clinical trials. We hope the test will be available to the public from neurologists in about two years' time.