Short-term and Rehabilitation Services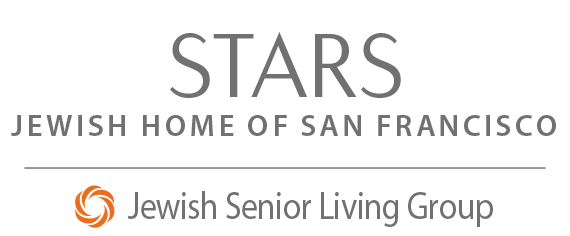 The short-term and rehabilitation services (STARS) unit caters to seniors of all races, ethnicities, and religious backgrounds seeking specialized medical and rehabilitation services, usually following an acute illness, and with the goal of returning to the general community.
Short-term care residents enjoy the same high standards of interdisciplinary care and services available on all units of the Jewish Home.
Length of stay generally ranges from one to eight weeks, and is based on the physician's determination of medical need.
Acute Geriatric Psychiatry Hospital
Our 12-bed licensed acute geriatric psychiatry hospital serves persons aged 55 years or older who voluntarily seek assistance with serious emotional or behavioral problems. In addition to their individualized treatment, we offer support services for family members. We are also licensed to admit persons aged 75 or older on an involuntary basis. Admission is open to the general community, as well as to the Home's residents. Our diagnostic and treatment services emphasize socialization, reality orientation, and independence.
Psychiatric and medical staff are available 24 hours a day. The core team includes our in-house geriatric psychiatrist, psychiatric nurses, a licensed clinical social worker, a recreation therapist and recreation coordinator.
Patients have access to top geriatric specialists, activity programs, nutritional counseling, physical therapy, and our on-site pharmacy.
All rooms are private.
Alzheimer's Garden Unit
Dedicated by the Mark Ross Foundation
Mark Ross Garden Unit is a specialized care unit for residents with Alzheimer's disease and related illnesses. The unit is housed on a secure, code-accessed floor. An adjoining enclosed patio, complete with trees, flowers and seating, allows for outdoor activities.
The staff's mandate is to provide a safe, empathetic, stimulating environment, and a program of activities designed to meet the challenges of persons living with Alzheimer's disease.