Standout staff are selected as Employees of the Year!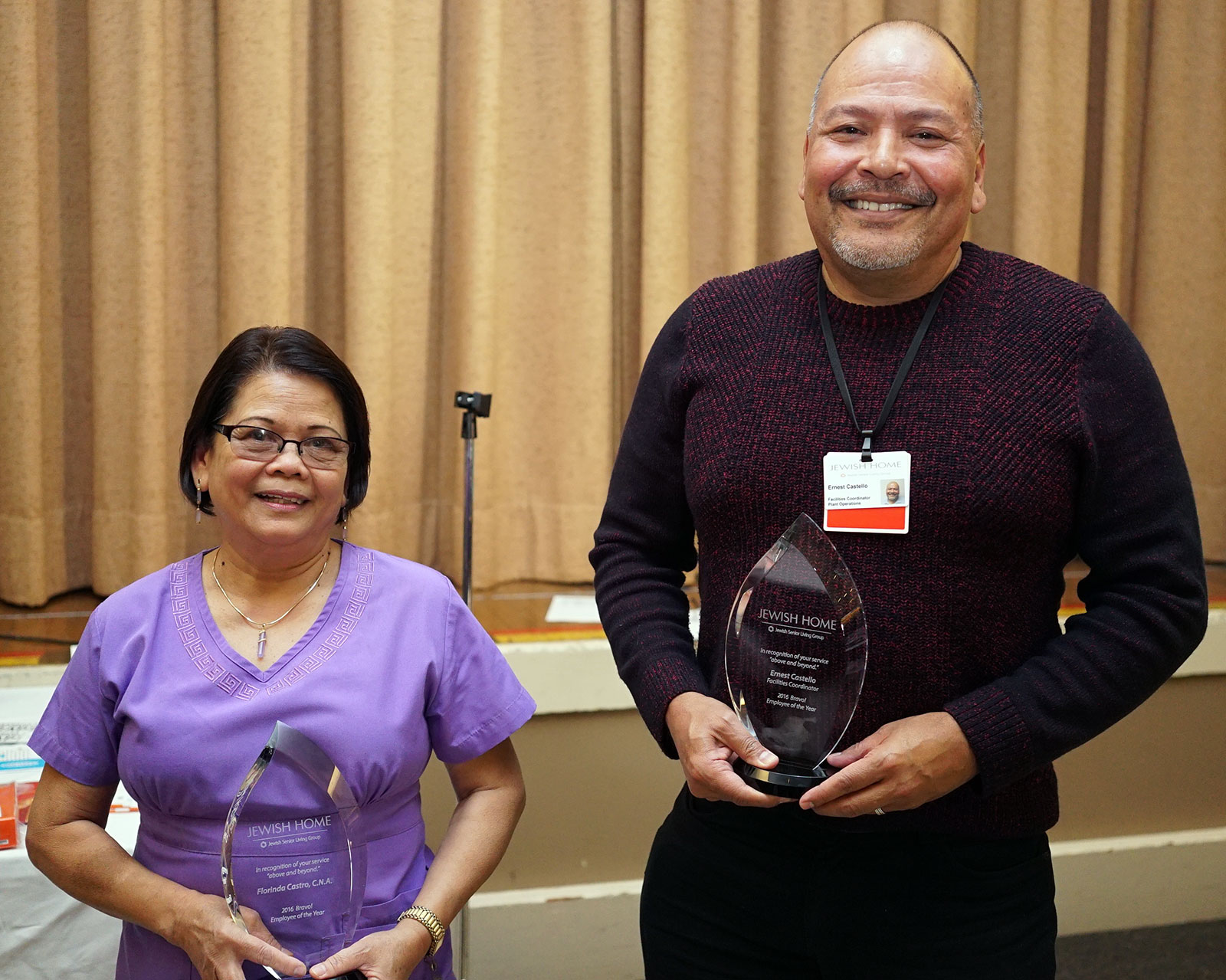 When it comes to describing certified nursing assistant Florinda Castro and Ernest Castello, facilities coordinator, the following adjectives (and a couple longer phrases) are no exaggeration: Dedicated. Outstanding. Devoted. Hardworking. Professional. Great disposition. Compassionate. Vital components of their departments. Go above and beyond.
And it's therefore no wonder they're the Jewish Home's well-deserved Employees of the Year. With trophies in hand, bonus vacation days to be enjoyed, and a generous monetary gift (part and parcel of their achievement), our winners can now add the Jewish Home's recognition and appreciation to their winning ways.