When his fellowship began, Dr. Kaminishi did not know much about the Home's psychiatry hospital. What he found was a unique and comprehensive geriatric inpatient wing with "incredible educators and clinicians. It was a really enriching environment," he reports.
Dr. Kaminishi is among a number of fellows and interns in other specialties who have trained at the Jewish Home and become enthusiastic supporters of the training program and working with seniors.
"That's the plan," explains Sonya Maeck, the psych hospital's clinical administrator and program director. "Internships and fellowships in various departments give trainees exposure to geriatric psychiatry and medicine, and hopefully increase the number of people working in the field. It also gives us access to upcoming professionals. It's a win-win."
Dr. Elliott Stein, the hospital's medical director, opened the Jewish Home to trainees so they can experience both geriatric psychiatry patients and residents in a long-term care setting. "The trainees are exposed to patients who need the intensity of care we have in the hospital as well as to the emotional and psychiatric needs of people in a nursing setting," he says. "For our part, we can pass on our knowledge and experience to the next generation of doctors in this field."
"Trainees bring a youthful exuberance and enthusiasm for learning and patient care," says Dr. Stephen Hall, associate medical director of psychiatric program development. Dr. Hall, whose job includes giving talks and marketing the hospital, notes that the connections and relationships that result from training programs are also beneficial. "Some trainees become employees, while those who leave take with them an awareness of the services we provide. They may refer patients to us or speak about us, and that raises our profile."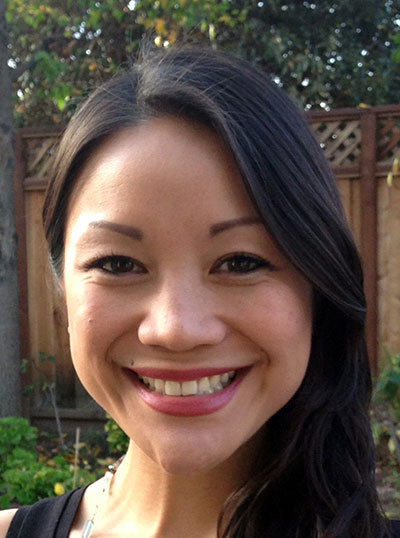 Now working at Palo Alto Medical Foundation, Dr. Uyen-Khanh Quang-Dang will not hesitate to refer patients to the Jewish Home, if appropriate. She heard about the psych hospital's fellowship program through her UCSF colleague Dr. Kaminishi, and made a special effort to become a fellow as part of her post-MD program. "I got to work intensely with patients with complicated conditions. I gained knowhow and confidence in my ability to diagnose, and I got to see really sick older people get so much better," she shares. "It raised the bar on what people can do."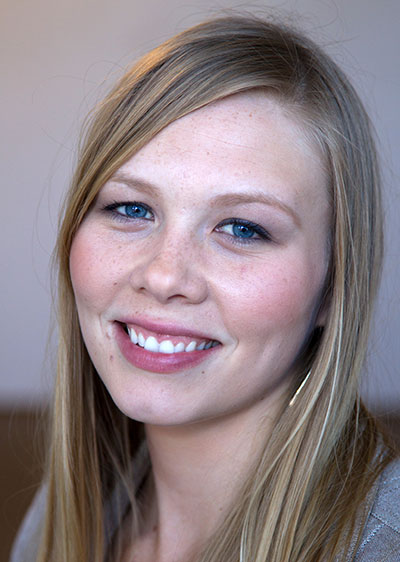 Justine Arenander, currently enrolled in an MSW program at UC Berkeley, was assigned a first-year internship at the Jewish Home. "It was a unique opportunity, a melding of geriatric mental health and medical social work," she says. "It was a huge learning experience and also testing the waters of working in geriatrics. I really liked it."
"I love having interns," enthuses Jewish Home recreation therapist Lisa O'Donnell, who has worked with quite a few in her 20 years on staff. "They provide new energy on the floor. They're young, eager to learn, and I learn from them. It's exciting to see the ideas they come up with."
Lisa has developed partnership relationships with San Jose State, Sacramento State, and a number of other schools which recommend that students in their recreation therapy or similar programs apply to the Jewish Home for internships. "They can experience the full gamut of the geriatric population here," she says.
Both Laura Weston and Ravleen Pabla were interns at the Jewish Home and became on-staff Life Enrichment coordinators. Ravleen recalls that when she was looking for an internship for her degree in recreation therapy, a fellow student encouraged her to try the Jewish Home. She did, and she liked it so much she applied for a job.
Laura had a similar experience. She heard about the Jewish Home from a colleague at a former job. "I did a lot of site visits, but the Home was the only place I applied because it had everything I wanted: clinical, long-term, short-term, psych services, and working with the elderly."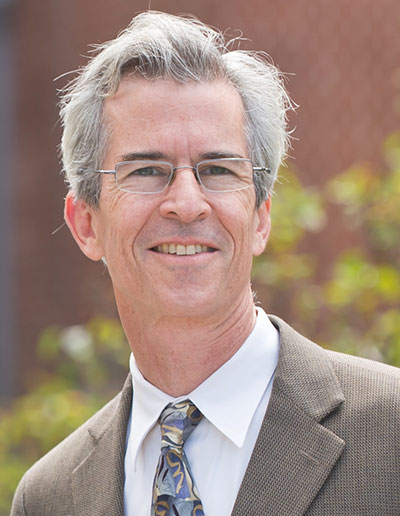 "Eldercare in general benefits from having well-trained people join the work force," maintains Dr. Hall. "Hopefully, without just boasting about it, training at the Jewish Home makes them even better clinicians."